HALL OF FAME BALLOTING
| | |
| --- | --- |
| Mickey Mantle | 97% |
| Johnny Podres | 90 |
| Roger Maris | 83 |
| Pedro Ramos | 71 |
| Ray Narleski | 68 |
| Carl Erskine | 67 |
| Eddie Mathews | 64 |
| Felix Mantilla | 56 |
| Harvey Kuenn | 55 |
| Bob Friend | 53 |
| Joe Adcock | 42 |
| Don Mossi | 39 |
HALL OF FAME ISSUE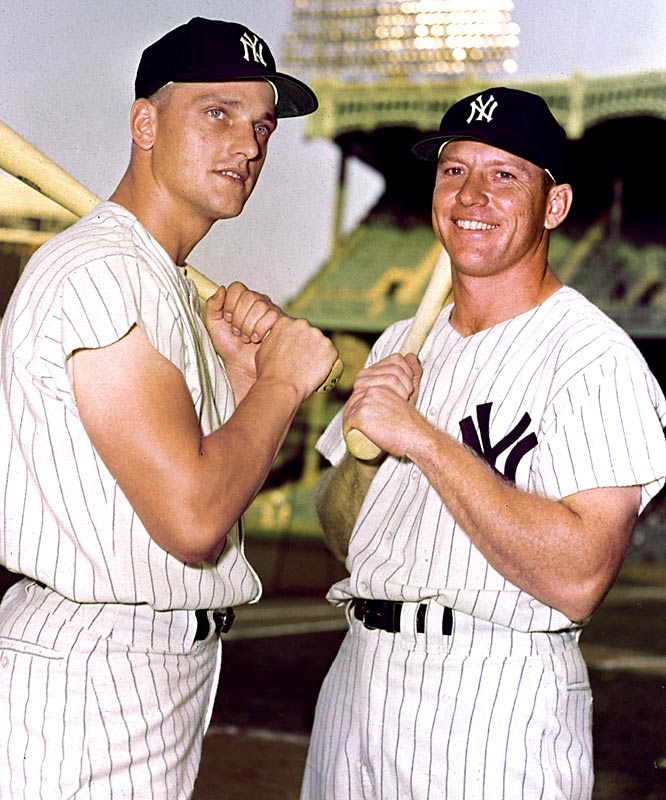 Bumper Crop: Hall Elects 3
BEACHVILLE, Ont. (Nov. 1) – Voters harvested a bumper crop of three new inductees to the UL Hall of Fame today, as Mickey Mantle, Johnny Podres, and Roger Maris won easy election on their first year on the ballot. The results came as no surprise, as the three inductees will carry a haul of three Cy Youngs, two MVPs, three All-Decade Team, 17 All-UL Team awards, and six Gold Gloves to Beachville.

Mantle, the league's all-time leader in hits, home runs, total bases, and RBIs, won a record 97 percent of possible votes. Podres, the triple-Cy winner who started more games and pitched more innings than any other pitcher in league history, won 90 percent. And Maris, the most decorated defensive outfielder in league history, who racked up 462 home runs without winning a home run title, won a comfortable 83 percent.

277-game winner Pedro Ramos again fell just short of induction, with 71 percent of the vote for the second straight year, and all-time save leader Ray Narleski polled at 68 percent.